Posted by
vikk
on December 21, 2014 at 9:42 AM
Here's an issue not many drinkers consider: what if you do like wine but for some reason cannot drink alcohol? It's not only intriguing because Christmas and New Years are right around the corner, but there are also those whom for one reason or the other are not allowed or perhaps choose to avoid drinking any alcohol at all.
Not even wine?! Tough break. Most people will be familiar with non-alcoholic beer, cider and cocktails, but what alternatives are there to wine?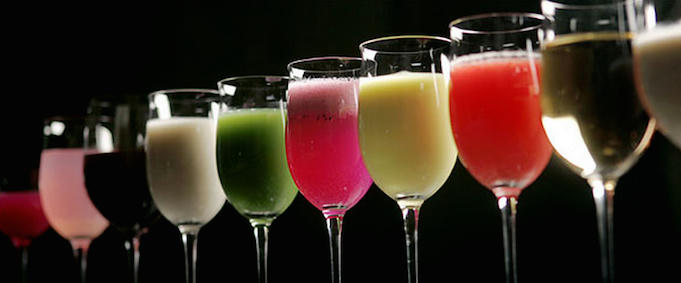 I could imagine that non-alcoholic drinkers probably wished that unfermented juices of wine grape varieties such as Riesling and Pinot Noir tasted like wine, but unfortunately they don't. They are what they are: fruit juices. Solution? Use the grapes to make wine and then remove the alcohol. This is already being done to many common wines on the market to correct either the taste or style, or to meet the wine's ABV percentage requirement. Completely dealcoholised wines however don't seem to be so popular. So why is that?
---